Process Expo offers a variety of special features, on and off the show floor, to foster connections with others in your community. Whether it's your first time attending Process Expo or you're a returning guest who's looking for new strategies and trends to integrate into your business, you'll find a wide range of features to help you connect with peers in a social and meaningful way, gain industry knowledge and insights, and maximize your experience at Process Expo.



Live Production Lines: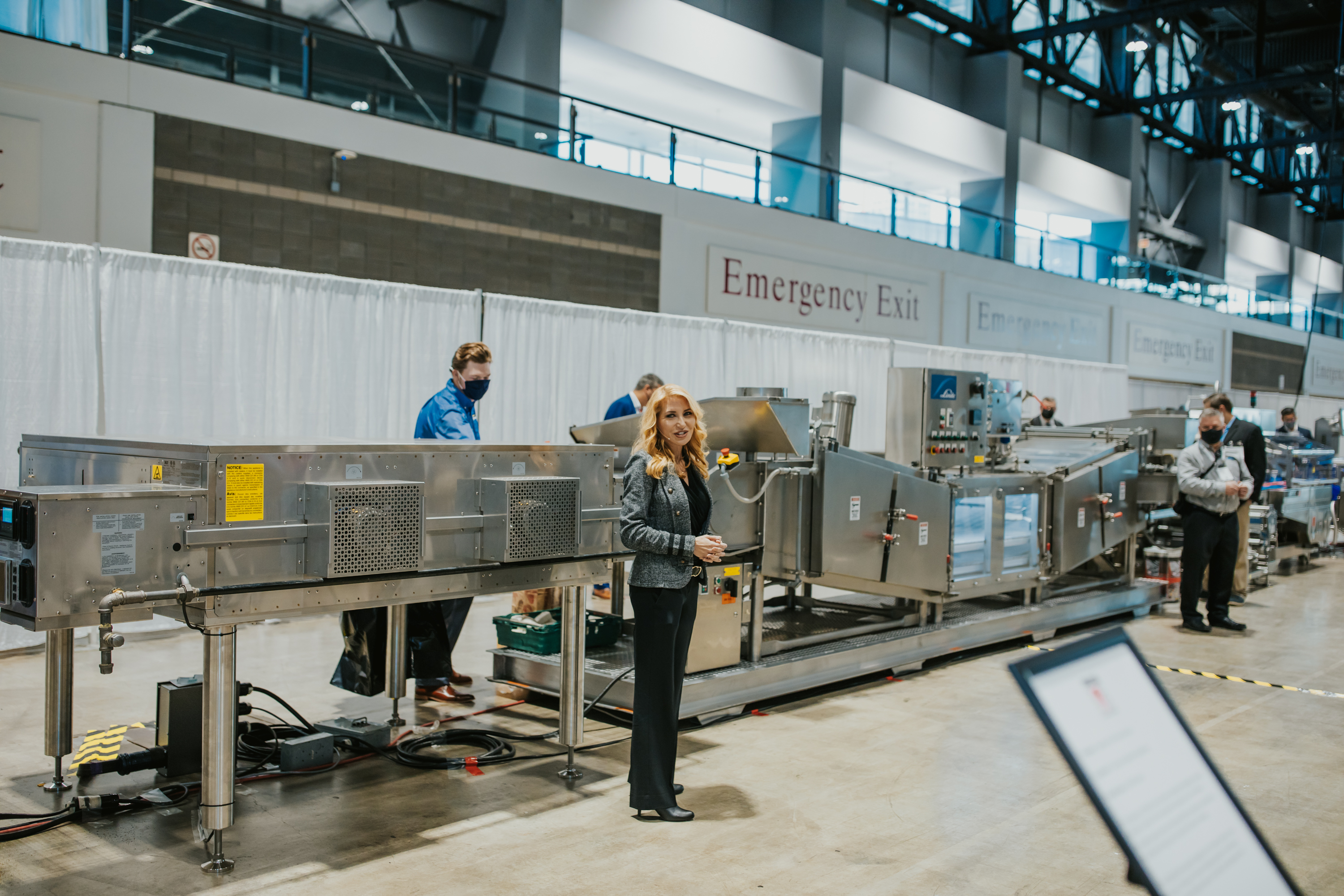 We take great pride in our live, on-floor production lines, which are unique to our brand and help bring all aspects of the food production process to life. This year, we are operating three separate lines, which will demonstrate the complete processes of producing meat, empanadas, and pet food, respectively. Through our live demonstrations, we enable visitors to see new equipment and technology in a practical and tangible way—a way that helps them reach a buying decision!
Process Expo's production lines are exclusive and one-of-a-kind, so you won't want to miss out on this exclusive insight into F&B processing. No other exhibition features live production lines that are this complex.

Food for Thought: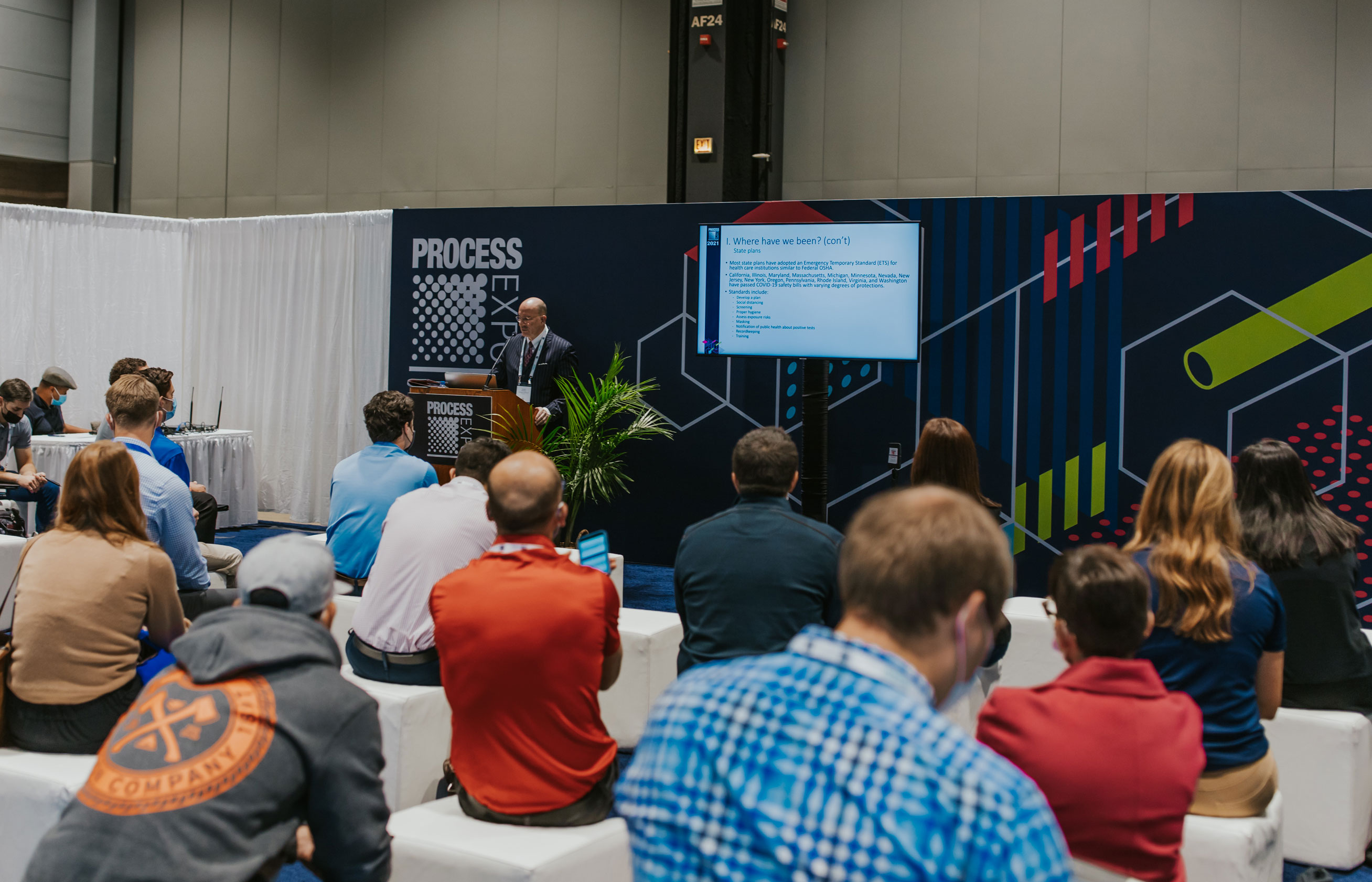 Food for Thought will feature a series of complimentary educational sessions that will take place in a classroom-like setting and will focus on the latest trends and technologies that are pushing the industry forward. Both exhibitors and attendees can expect to gain valuable insight into workforce best practices and continuous improvement strategies.

Not only will speakers be covering the latest, most advanced innovations that are being implemented in the F&B industry, but they will also discuss important R&D updates as well as best business practices. If you want to keep up with all of the new developments being made in the industry, then this is an event that you won't want to miss! 

Innovation Awards: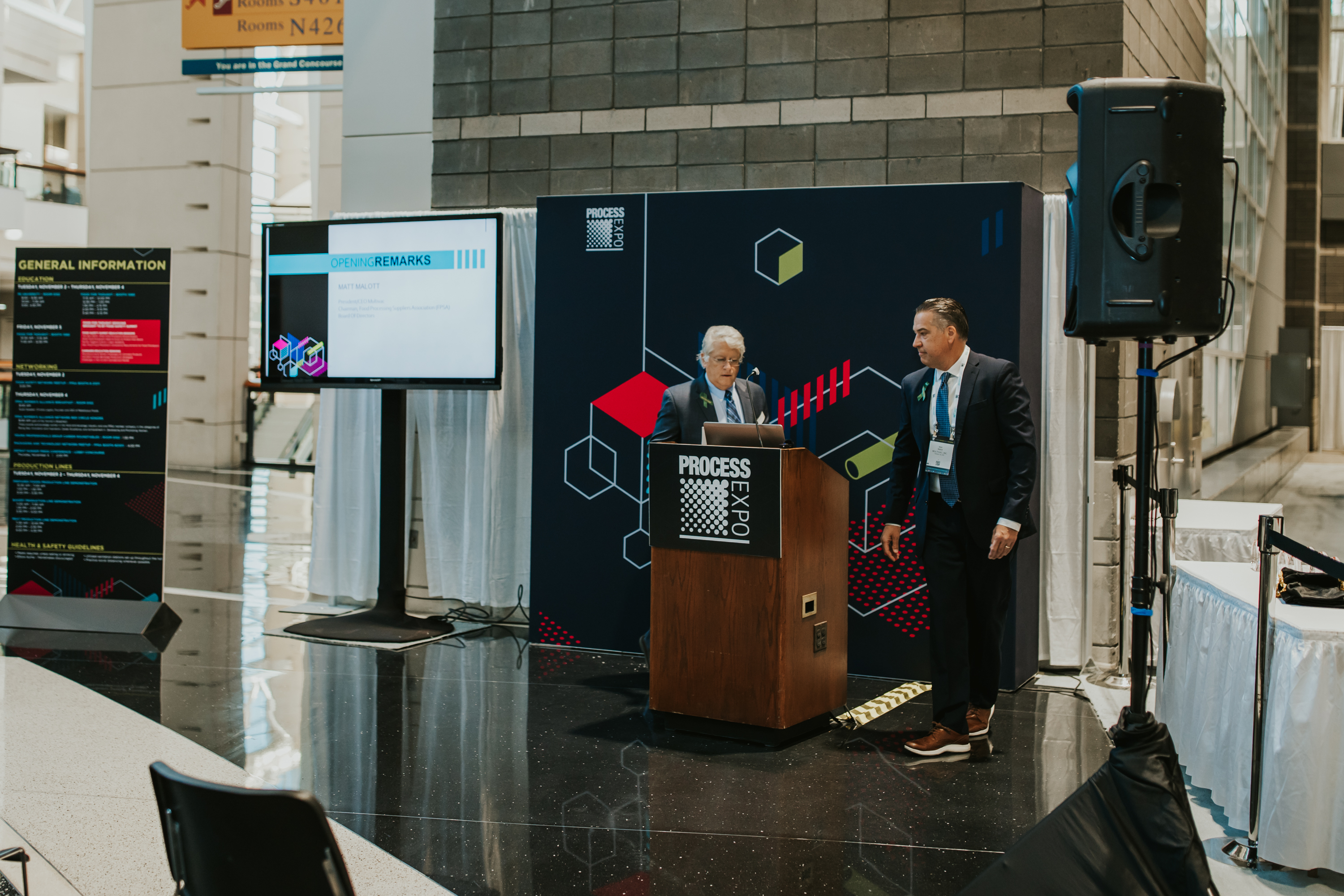 At Process Expo, our aim is to recognize the F&B industry's most ground-breaking innovators with our Innovation Awards, where suppliers from across industry sectors will receive recognition for innovations making waves for the industry. Award winners receive public recognition on the floor, in our mobile app, and during the Open Day Press Conference with the opportunity to give a short presentation about their technology. Although the Innovation Awards' primary aim is to highlight technological advancement, exhibitors can also take part with their unique solutions that go above and beyond to meet and exceed the demands of customers.

FPSA Women's Alliance Breakfast:
In order to honor all of the women who have worked tirelessly to push the F&B industry forward, our partners at FPSA will host a Women's Alliance Breakfast at Process Expo.
At the breakfast, women who have made a positive impact on women's careers and gender balance in the food and beverage industry will be recognized. This event will be a wonderful opportunity for women in the F&B industry to socialize and celebrate their greatest achievements together. 
DEFEAT HUNGER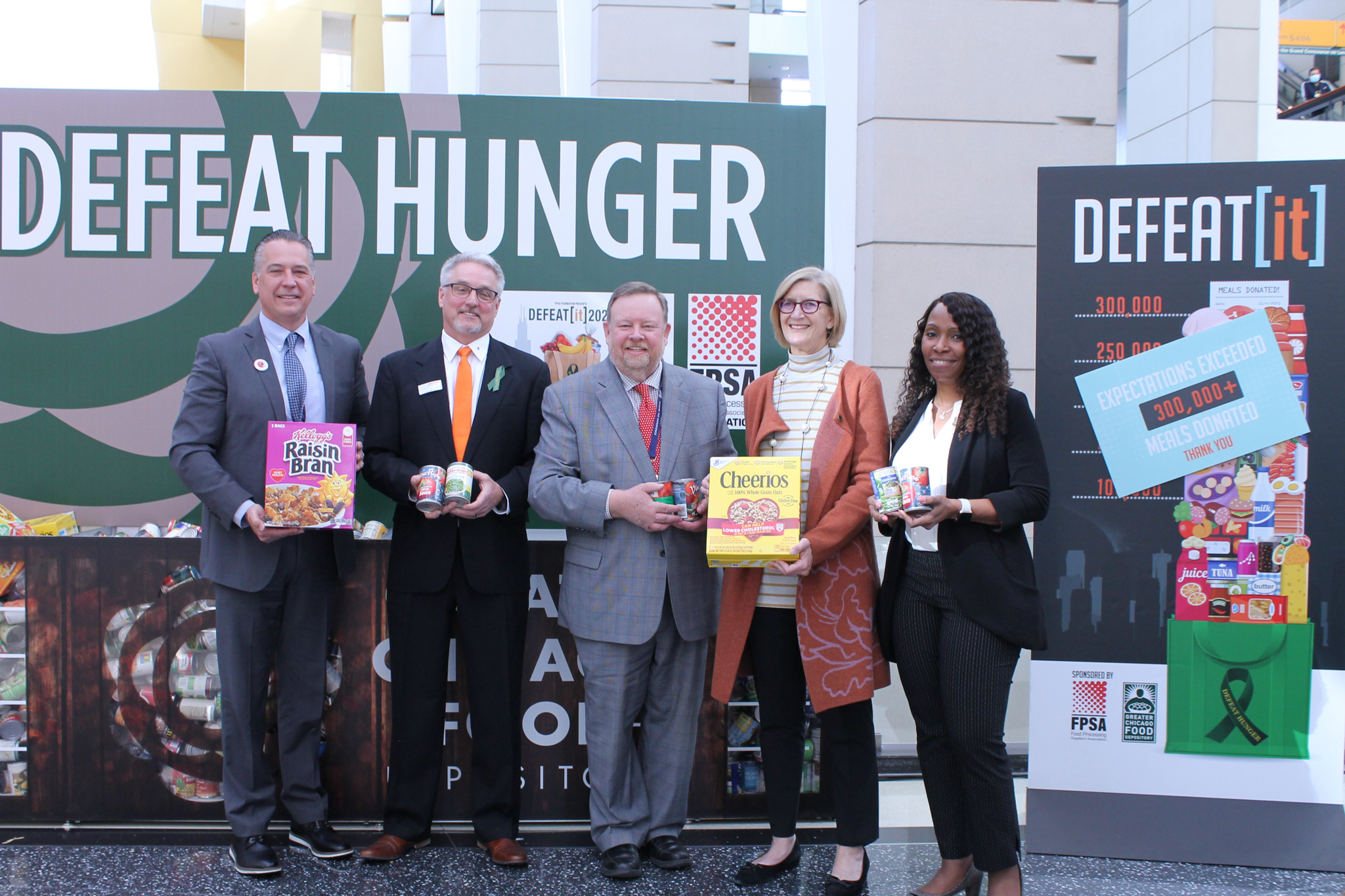 Process Expo supports FPSA, the FPSA Foundation, and the Greater Chicago Food Depository (GCFD) with the DEFEAT HUNGER Campaign which combats food insecurity in Process Expo's host city.

Over the past several editions of Process Expo, up to 1.6 million meals have been provided thanks to continued donations and support from visitors and exhibitors alike. Help us diminish hunger in Chicago communities by donating to the DEFEAT HUNGER campaign. More information on how to donate here.

The Market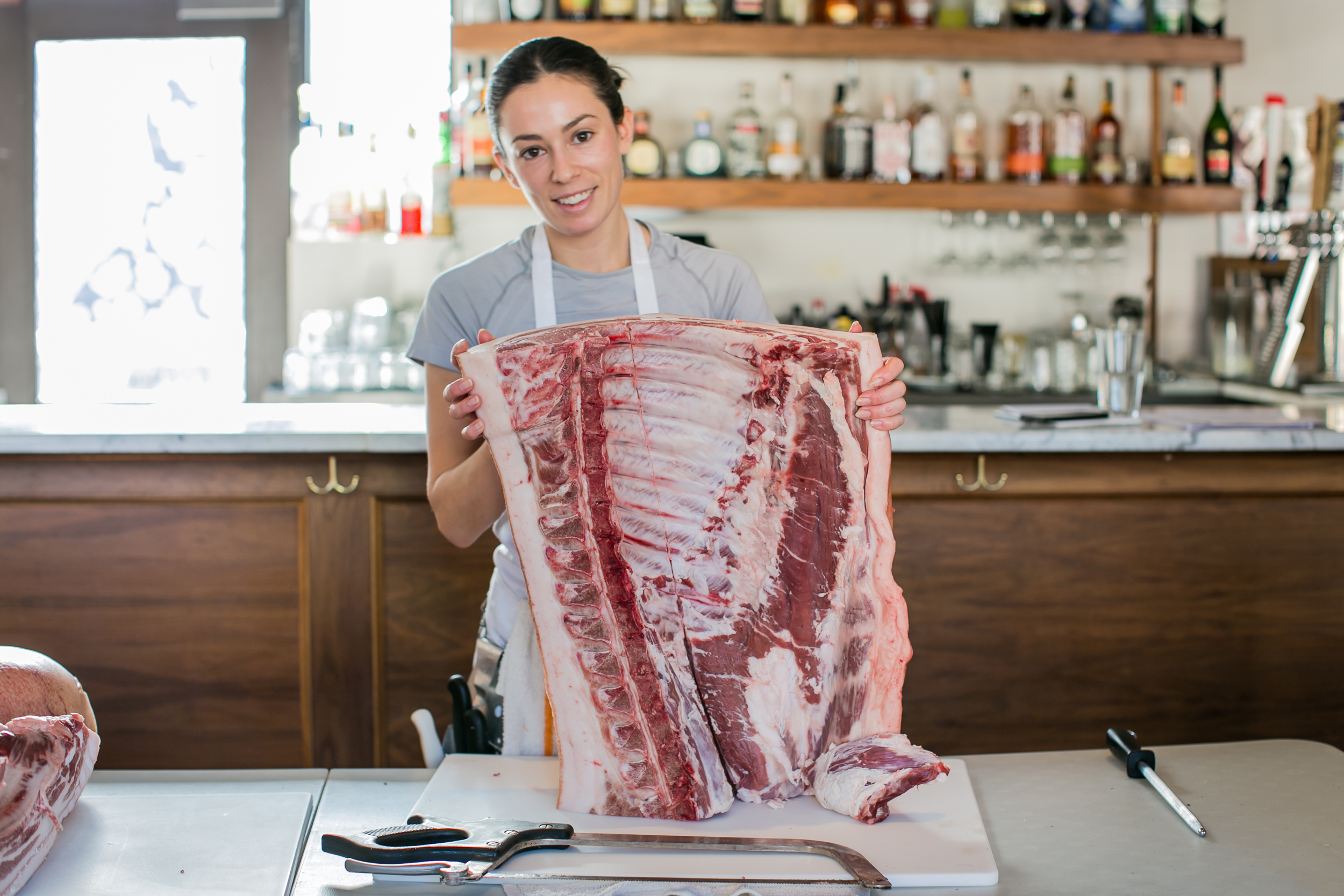 Join McCullough Kelly-Willis, founder and head instructor of the Chicago Meat Collective, as she demonstrates how to source, process and prepare your favorite cuts of meat. During this series of live demonstrations, she will discuss the benefits of whole-animal butchery, including methods for minimizing kitchen waste, maximizing flavor, and locally sourcing meat options.