New Vision. New Identity.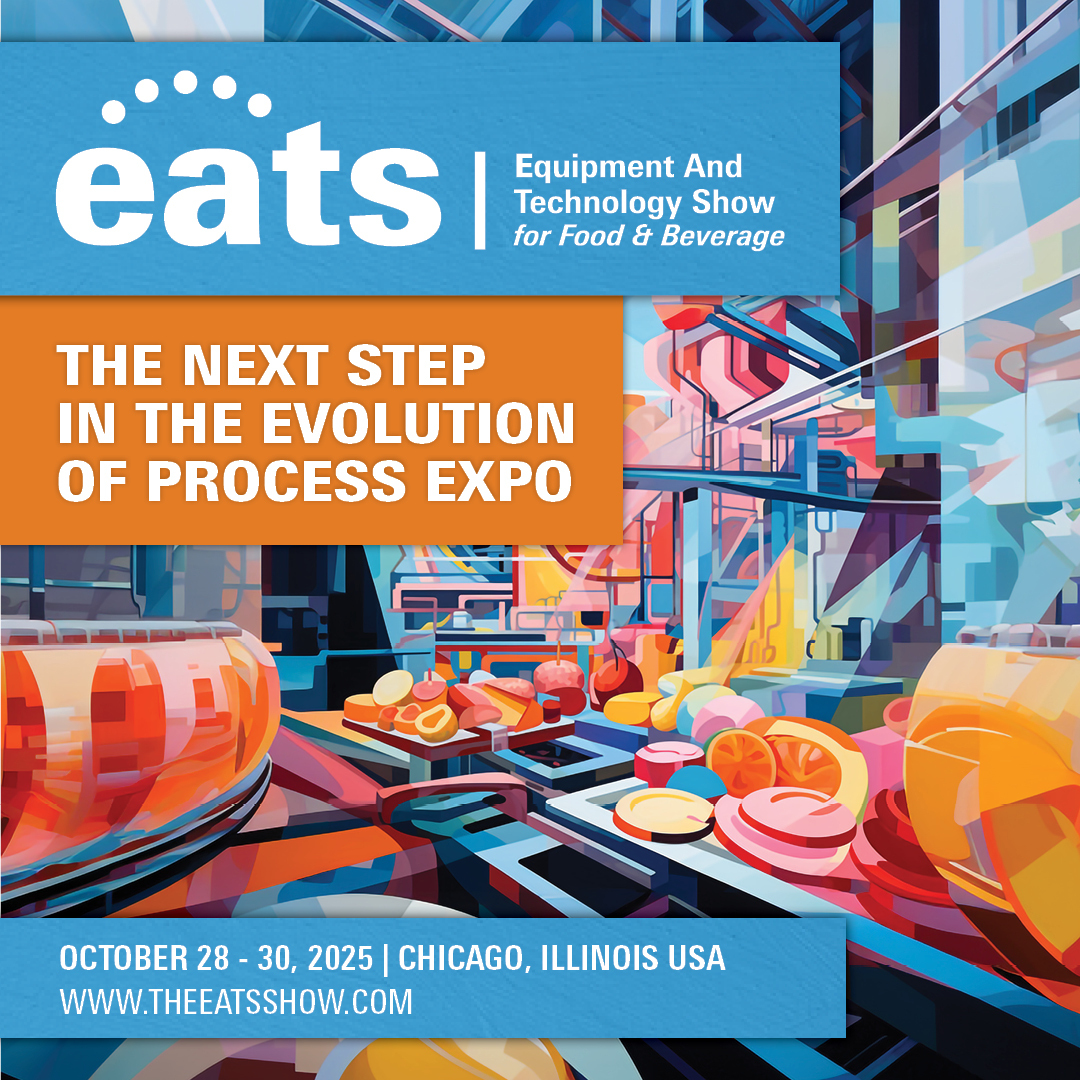 Process Expo is now officially titled EATS: The Equipment And Technology Show for Food & Beverage. The new show name, logo, and key visual were announced on the opening day of Process Expo 2023 and mark a pivotal shift in the innovative approach to expand the business platform. Continuing to lead the industry in food technology, EATS will gather the world's most successful food and beverage processors, packaging professionals, and equipment manufacturers. 
Process Expo 2023 Features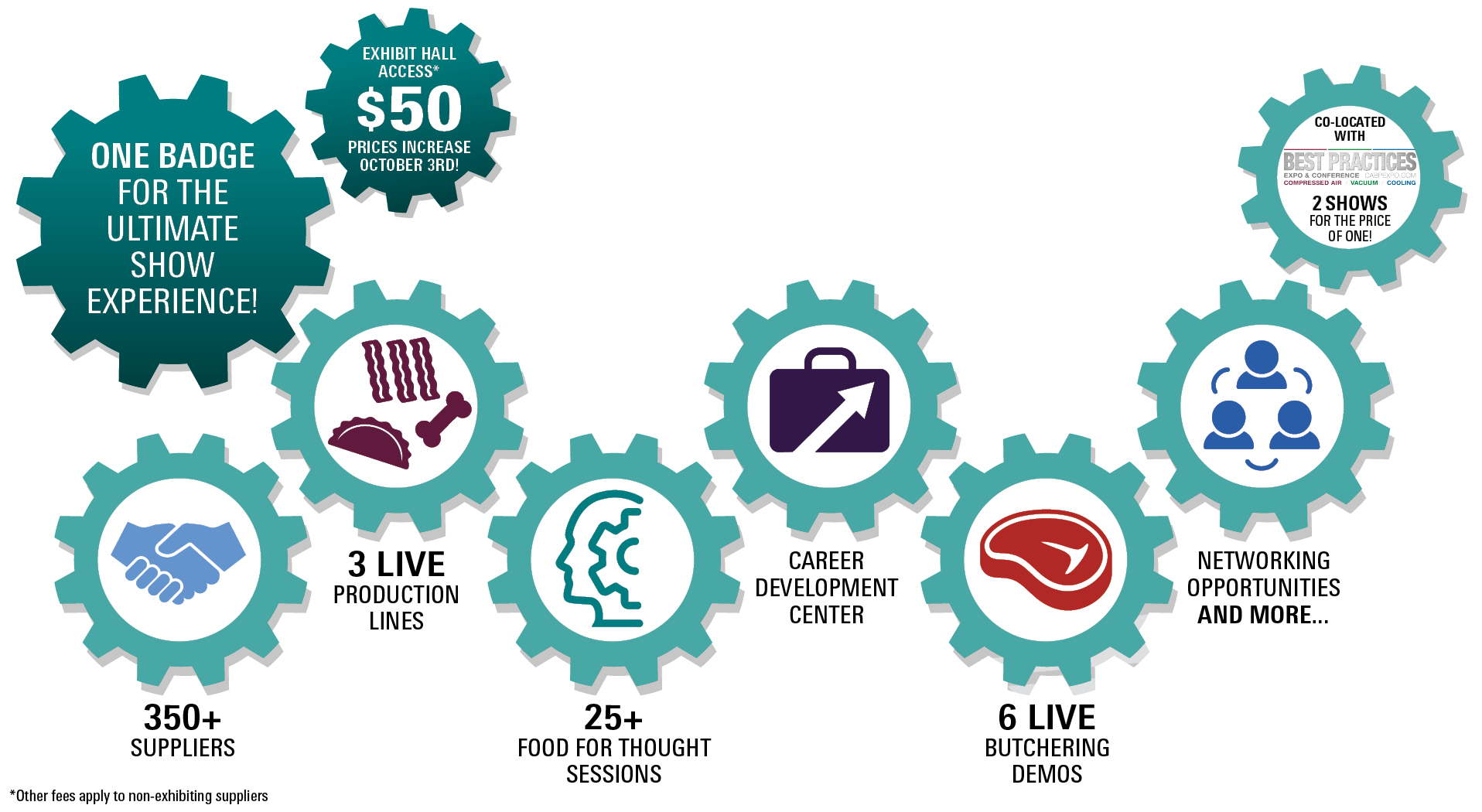 Process Expo showcases all aspects of food and beverage processing, uniting industry sectors.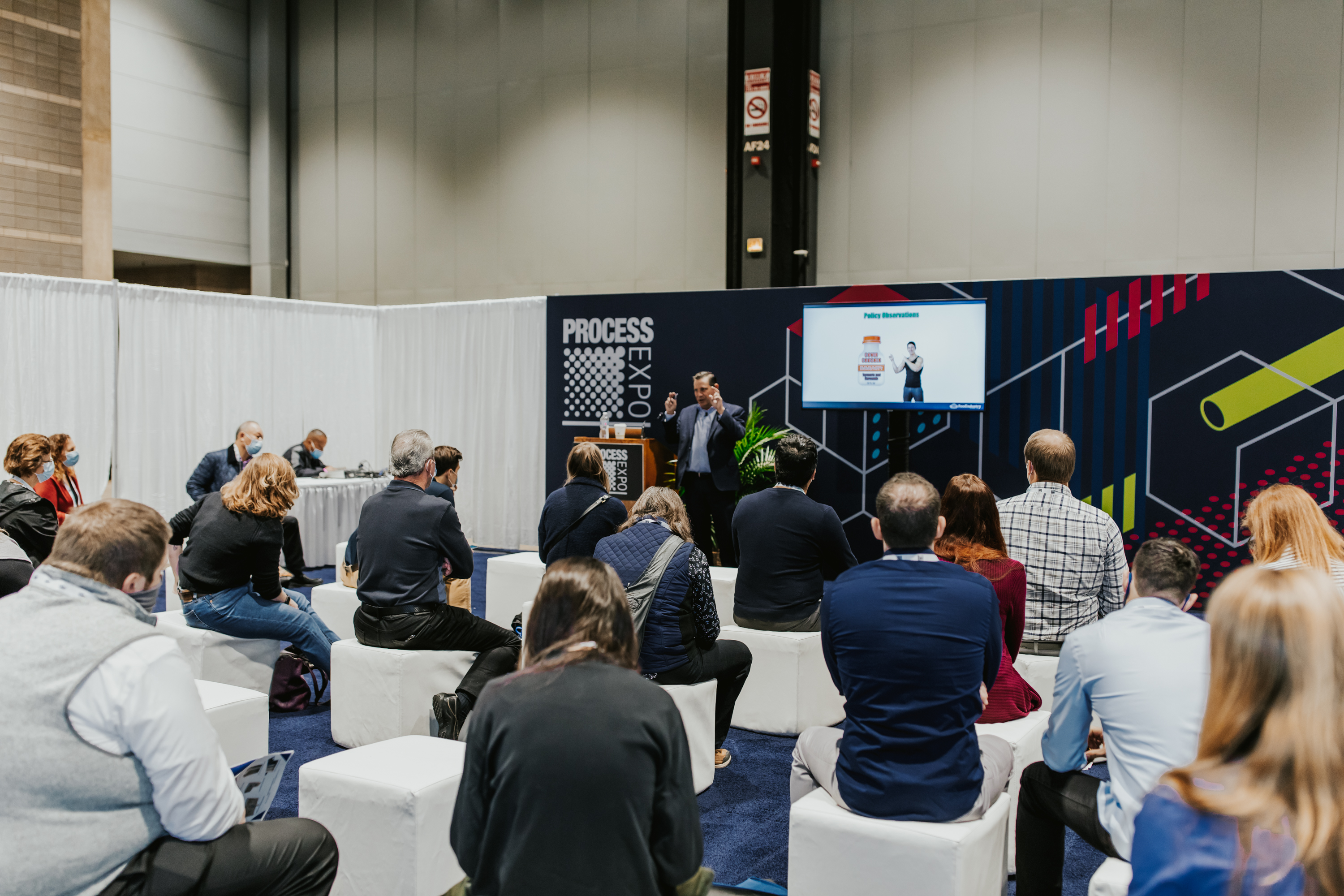 The Most Cutting-Edge Innovations: Featuring thousands of the industry's most revolutionary innovations, Process Expo brings you all of the latest F&B research, technologies, and best business practices. 
Diverse Product Categories: Designed to fit your F&B professional needs, Process Expo's product categories encompass each step of the food and beverage production process and can be applied across industry sectors.

Reinforcement of B2B Connections: Hosting hundreds of the industry's business leaders, Process Expo offers an unparalleled opportunity to network, reinforce already established B2B connections, and meet new partners that can help you reach your sales targets.

Opportunities for Educational Growth: Featuring the Food for Thought series, as well as several other complimentary on-floor educational sessions, Process Expo is the perfect event for gaining new and exclusive F&B industry insight.

Why you can't miss #PE23
The One-stop destination for new F&B technology innovations

An expansive international presence, thanks to our huge network of international sales partners

Meet and network with the global players of the industry

Build in-person B2B connections
"The quality of the leads coming in has been very refreshing. Everyone is well-prepared and knows what they need."
"Process Expo gives us the opportunity to connect with industry customers and partners. It's the ideal event for us to showcase our new food processing equipment and see the latest industry trends and technologies."
"This is our very first time exhibiting at Process Expo, and I think we'll do it again. We are very happy with the interactions we've had."
Sponsors